The last couple of days and also the past week there has been a lot discussion and speculation around the launch of the new adobe creative suite CS5 especially Photoshop as I'm sure this is what most designers are most looking forward to the most from the CS5 suite.
Adobe are slowly drip feeding us new features and enhancements of the new Photoshop CS5, and I'm more than certain that they will keeping doing so until 13th of April 2010 when it's finally available to the public. This article we will discuss new features of adobe Photoshop CS5 and enhanced new features in Photoshop CS5
New Logo Design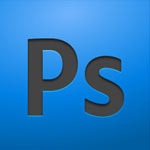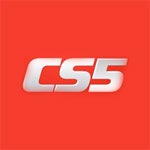 Blue logo (OLD LOGO) – The current CS4 logo looks slick and sophisticated which uses the ever so popular letter pressed text effect.
Red logo(NEW LOGO) – The current logo is a lot better than the new logo i suppose it just needs to grow on me because I'm so use to seeing the CS4 logo, but still I'm not a big fan and prefer the CS4 logo.
What a Photoshop users would like to see in the new Photoshop CS5
This is a Photoshop user Gareth Hallnzm and what he would like to see in the new Photoshop CS5 when its launched in Spring 2010 April the 13th.
The New features and Enhancements
The New Selection Sneak Peak

This is a very interesting feature which I'm really looking forward to seeing more from which is the Photoshop selection technique, which is an enhancement of the current selection technique. The new enhanced of the selection feature will offer an new and improved edge detection masking results in less time, which means the selection feature will be a lot more responsive and easier to cut out images which contain a lot of thin sharp edges which are usually hard to extract such as hair within photos.
Below is just short video by Bryan O'Neil Hughes who is the product manger over at Adobe who gives you sneak peak of the selection technique in action.